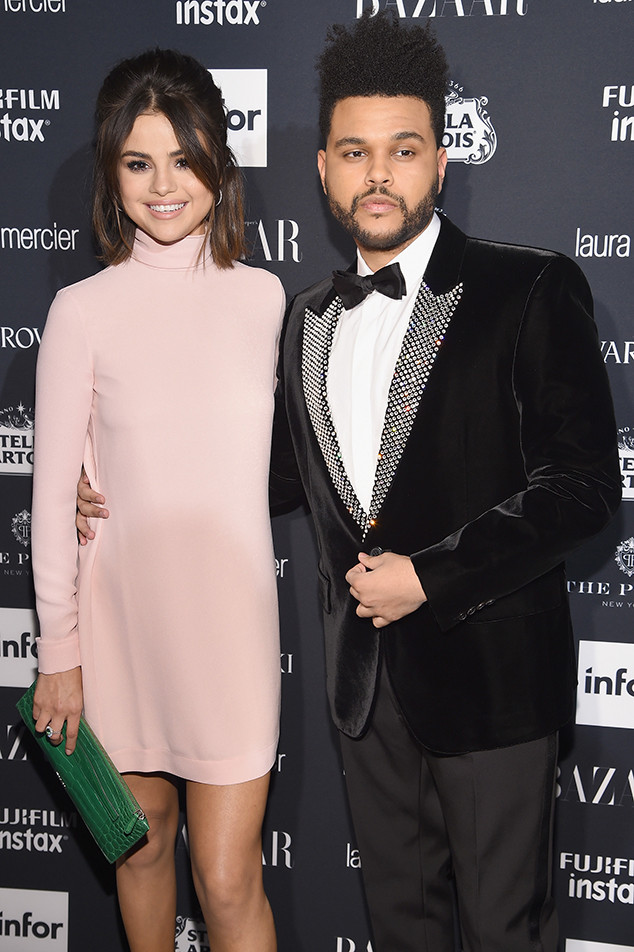 Getty Images for Harper's BAZAAR
After much speculation that one of The Weeknd's upcoming new songs would seemingly be about his former flame, Selena Gomezit turns out it was just a false alarm. 
On Nov. 25, the ASCAP (the American Society of Composers, Authors and Publishers) website showed that the "False Alarm" singer had registered a song titled, "Like Selena." 
Now, it looks like the "Wasted Times" singer is no longer releasing "Like Selena." On Monday, Dec. 2, several outlets reported that the ASCAP website has taken down the page with information that the song was listed under the singer's real name, Abel Tesfaye, as both the writer and performer.
As pop culture fans might recall, he and the 27-year-old singer began dating in January 2017 but by October of the same year, the two decided to split after only 10 months of being together. Further, any Weeknd fan knows that the Canadian singer is no stranger to letting his life experiences—or relationships—inspire his music. 
In 2018, his album My Deal Melancholy was full of callbacks to their short-lived flame. Songs such as,