We may earn a commission for products purchased through some links in this article.
Topshop is known for its cult jean styles. Who else lived in the Joni jean at uni? And then the Leigh? And more recently the Editor? Same same.
There's something about the brilliantly-cut shapes and reliability of a named style you can return to time-and-time again without the need for a changing room that has garnered an unwaveringly loyal fan base.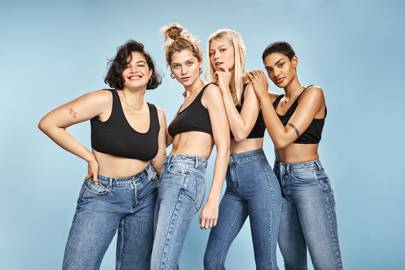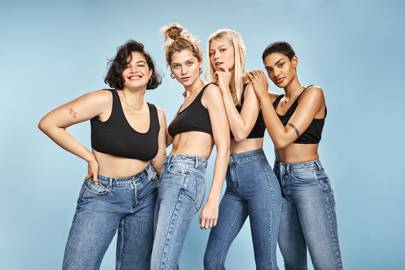 But if there's anything that thrills us more than the styles we know and love, it's when the high street stalwart launches a whole new range of shapes that we just *know* will become staples.
Dropping eight (!) new styles this week, we headed down to the Topshop flagship store to find out all about the new fits.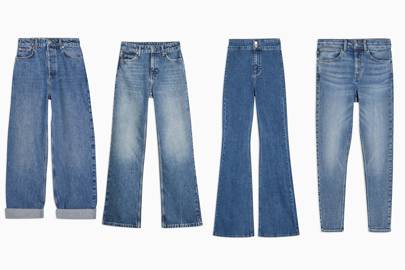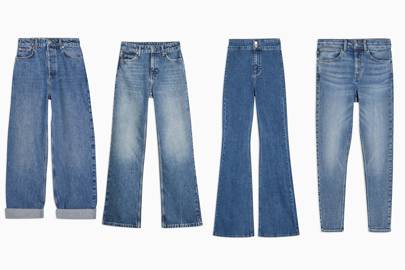 THE TOPSHOP ONE
High waisted, oversized Mom jeans, rigid denim, double turn-up hem.
Buy It Now
THE TOPSHOP TWO
90's-inspired, high waisted, flared leg, rigid denim.
Buy It Now
THE TOPSHOP THREE
High waisted,