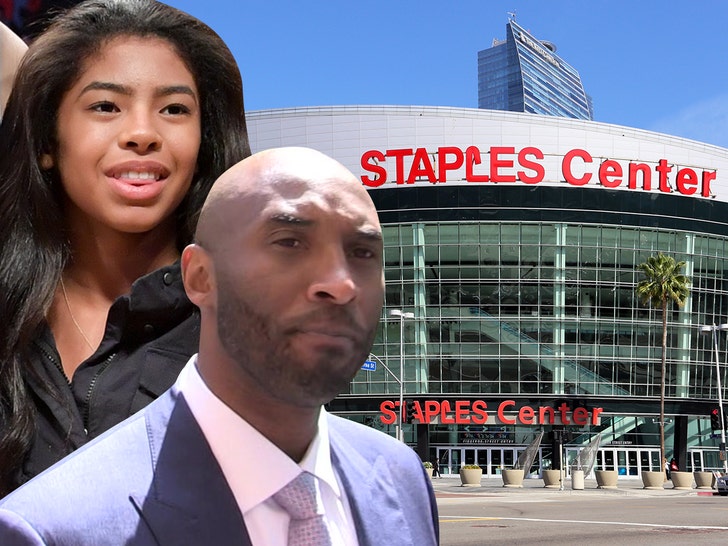 Exclusive
TMZ/Getty
The plans for Kobe and Gigi Bryant's Staples Center memorial are getting locked down and details for the service will be unveiled today.
Sources familiar with the planning tell us event organizers are working closely with Kobe's family to finalize who will speak at the service, and which singers and entertainers will take part.
We're told tickets will be available to the general public, although there will be a number of invited guests who get tickets first, including family, friends, players, NBA officials and, we're told, season ticket holders.
We're told the seats that remain will be sold to the public at a price that reflects the memories of Kobe and Gigi. We're told one of the options being discussed was to sell the upper bowl seats at $24.02 — 24 representing Kobe's number and 2 representing Gigi's. The net proceeds will go to a charity selected by the family. Whatever the price ends up being, our sources say it will reflect and honor Kobe and Gigi.
We don't know which charity will be the beneficiary,