Play video content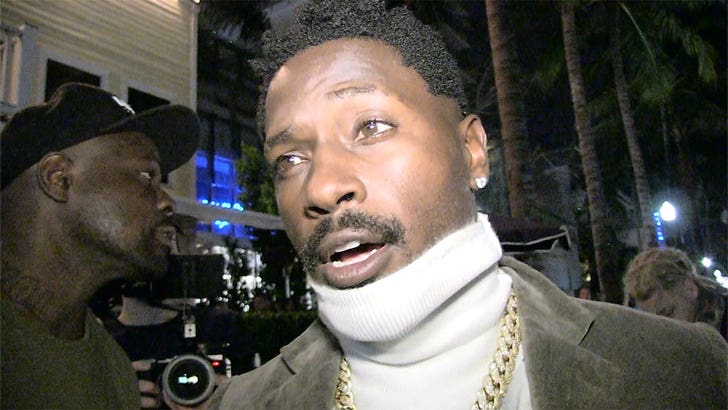 Exclusive
TMZSports.com
8:53 AM PT — Antonio Brown came face-to-face with Logan Paul in Miami on Saturday — and agreed to fight the YouTube star in a sanctioned boxing match.
The two talked things out at the Maxim Havana Nights Super Bowl Party (put on by In The Know Experiences) — you can hear Brown tell Paul, "Let's do it."
As we previously reported, the two were in serious talks with DAZN but after Brown was arrested for allegedly attacking a moving truck driver, it seemed the fight was off.
But, in a friendly exchange captured on video by our friends at BSO, the two shook hands, hugged it out and agreed to fight. Stay tuned …
Antonio Brown is adamant his apology letter to the Hollywood PD was sincere — part of a larger apology mission — and he's hoping he can get back in the NFL.
We got Brown at one of the hottest restaurants in Miami, Prime 112,